Breeder Parent Battery Cages Dealers in India
Breeder Parent Battery Cages Dealers in India
Breeder Parent Battery Cages Dealers in India
Quality Systems India is one the Best and Leading Exporters and Dealers of Breeder parent battery cages or breeder battery cage. We Deals, Best Quality & ISO Certified Product with High Security and all Quality checks. Breeder cage. 
We are proud to be one of the best poultry companies offering a wide range of poultry equipment and products and the best breeder parent battery cages dealers in India.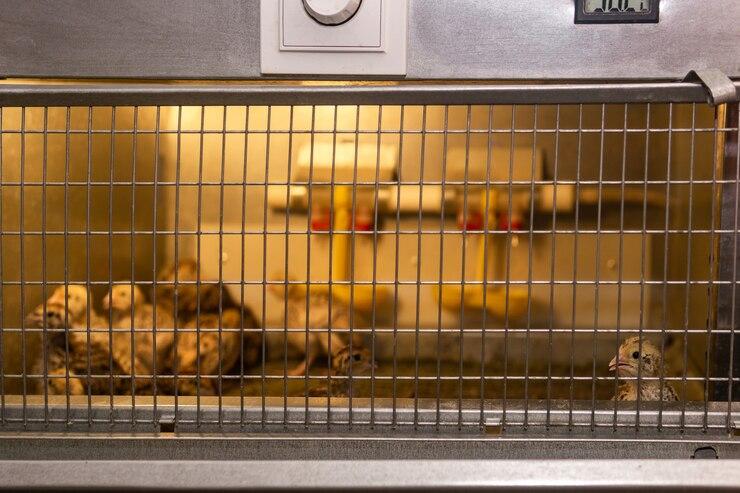 Breeder parent battery cages dealers in India
Breeder parent battery cages are one of the best and leading exporters and dealers in India. With the help of modern tools and state-of-the-art technology, we have been able to provide customers with a commendable assortment of Breeder Parent Battery Cages.
The offered range is manufactured strictly according to international quality standards using high-quality raw material, which is sourced from certified vendors in the market. Our range is widely known for its features such as unique design, proper ventilation, corrosion resistance, excellent footing, and long working life.
We are engaged in the production and supply of a wide range of Breeder Parent Battery Cages. Our offered range of these products is manufactured using optimum quality raw material as per industry set quality parameters. These products are in high demand due to their durable nature and easy installation system. Moreover, with the help of our huge product, we are expert in offering this range in various sizes and models manufactured as per the specifications provided by our clients.
Quality system poultry equipment is backed by a team of skilled staff who leave no stone unturned in delivering orders on a large scale and quickly. We have achieved a strong delivery system that enables our company to deliver to overseas customers. Because of these aspects we stand in the market and beat the competitors. So, get in touch with our marketing team and get ready for a long-term alliance.
Our vision is to bring innovation in all aspects of the business. We strive towards building a healthier society by delivering more than expected. Our mission is to provide our customers with ultimate quality products to build and sustain long-term and beneficial relationships with our customers, vendors, and employees.
The company is always striving to meet the high expectations associated with its qualified employees and with consistently high quality and trend-setting innovations products
Quality systems India is one of the leading Breeder Parent Battery Cages Dealers in India . We offer the latest and most advanced and sophisticated production of chicken farm equipment's in house facility which is supported by a professional research and development project with professionalism, capability and competence. QS Equipment are made strong, durable and the technical solutions are original, simple and very effective.
QUICK CONTACT FORM For Breeder Parent Battery Cages Dealers in India