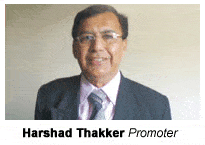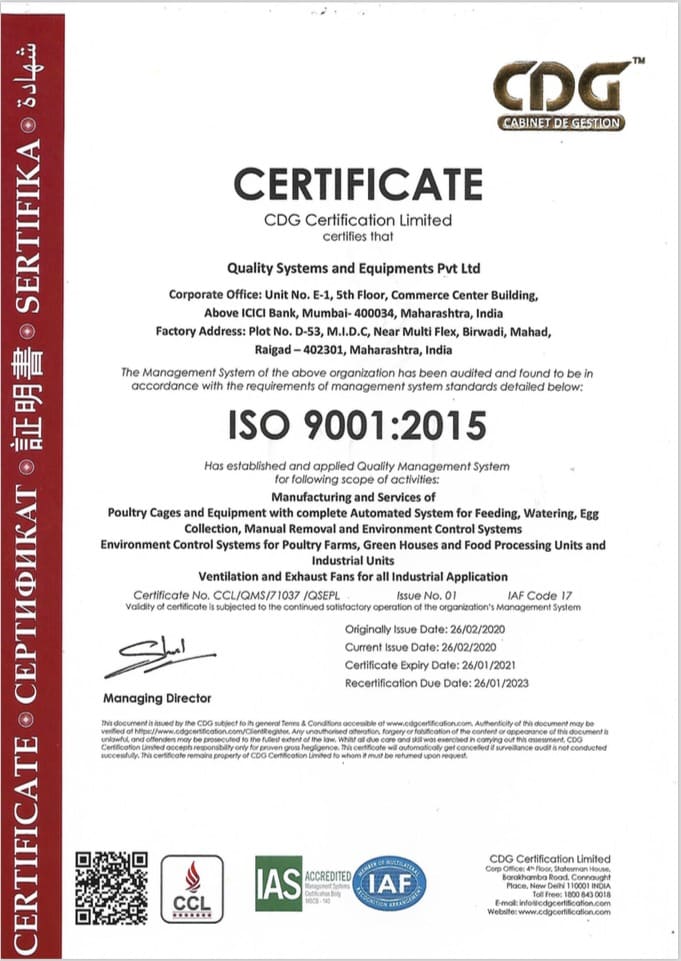 QUALITY SYSTEMS is led by a team of professionals who are pioneers in poultry automation systems since 1983.The Company has a dedicated team of specialists and latest support systems to handle turnkey poultry automation and installation
Our parent co. M/s Evergreen Technology Pvt. Ltd is in all types of wire mesh since 1949.
Quality Systems was started by Mr. Harshad Thakker in 1983 to pioneer in Poultry automation.
since then QS has been carrying out the Turn Key projects world wide. It is the experience accrued by working in the most different social, environmental and economic conditions which allows QS to design and carry out integrated projects thus contributing to the development of the Poultry Industry worldwide.
Our products mainly Layer Battery Cage, Breeder Battery Cage, Broiler System, Egg Packer, Accessories and wire mesh have been the top selling Poultry Equipments in India and around the world. Our product quality is top notch and we don't compromise. Give us a call or message us to get more information.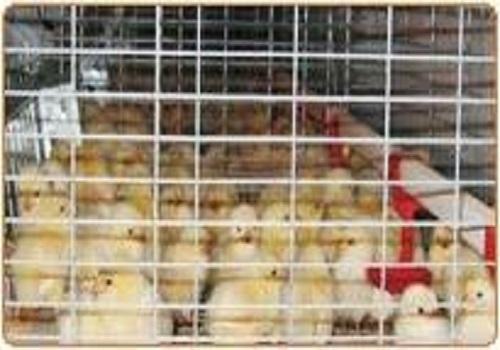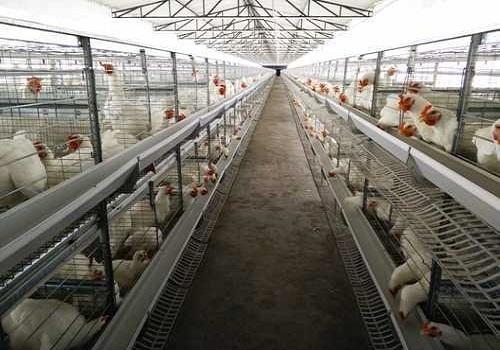 Breeder Battery Cage
Best Breeder Battery Cage