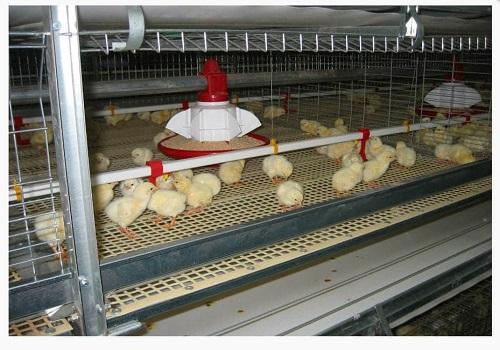 BROILER FLOOR SYSTEM
Pan Feeding
Quality System's Poultry Feeding is an evolutionary advance in delivery, house enhancement of broiler bird production. It has a unique feature of height adjustment for chick and grownup bird, It allows the pan height expandable from 2" while lying on the floor to 3.5" when lifted from the ground for the grown birds.
A simple height adjuster to decide feed level in the pan. We offer a 'Feed Controller Slide' which is useful to prevent the feeding to a specific length during the brooding periods.
The control pan is provided with limit switch to supply the feed automatically and to maintain the feed at the desired level without any interruption.
Feeder Capacity : 50 – 60 birds/pan
Watering System
Quality Systems India poultry watering expert provides range of nipple systems for broilers, layers and breeders. This wide range allows you to choose the flow rate and the nipple suitable to your poultry equipment needs. The overall quality, reliability and efficient service will guarantee you the best results.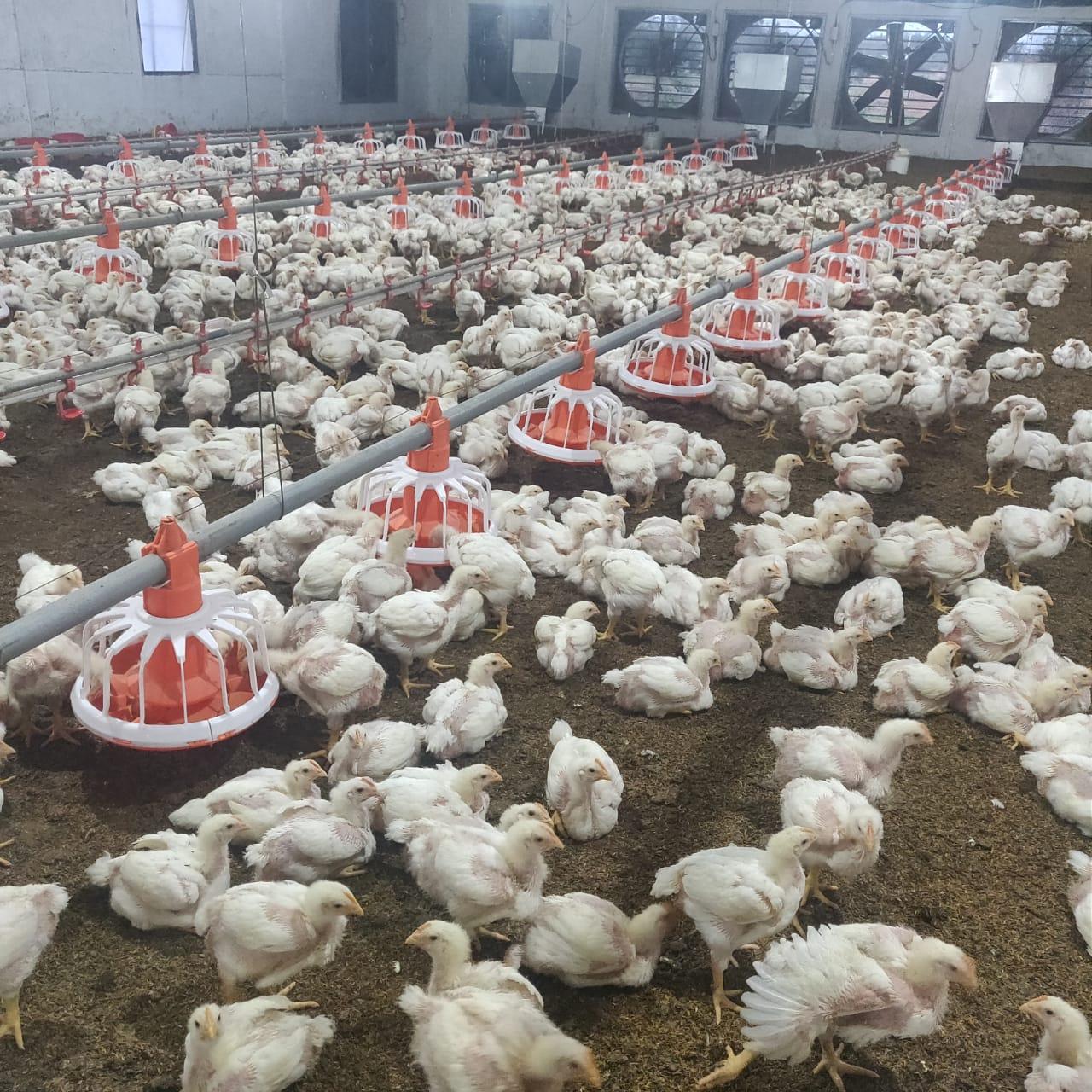 exhaust fan pad system dealers in India