EXHAUST FAN PAD SYSTEM DEALERS IN INDIA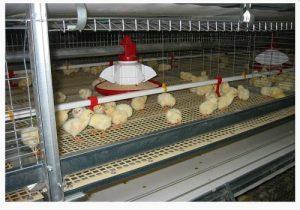 Our industrial poultry ventilation fans are used in a variety of applications, including poultry, greenhouses, and workshops. These fans are manufactured in equipped companies using modern technology.
Air cooling fans are used in poultry farms to maintain good air circulation and temperature. Our 36"& 54 " air circulating fans can be used for various applications, such as poultry farms, greenhouses, industrial buildings, etc., providing high efficiency.
These fans are available in both single phase and three phase motor options. To achieve aerodynamic air flow, this fan is designed with wide inlet and outlet openings and aerodynamic blade shapes so that air is cut into the inlet and it spreads evenly across all flow areas.
High quality materials and latest technology are used in the manufacture of these air circulating fans. A fan hanging option with adjustable angle of the fan is available to get the air flow as required.
exhaust fan pad system dealers in India
The quality system exhaust fan is designed for large air flow capacity which reduces energy by up to 30% and retains the current standard wall / mounting housing of the past 50 fan with a stellar record for service and performance, particularly in inclement weather and extreme temperature swings
Meeting the diverse needs of our clients, we are offering quality Poultry Exhaust Fan manufactured by Galvanized Steel Sheets and other essential components. To ensure its leading performance and quality as per international standards,
we procure raw materials from genuine and well-known vendors in the market. To the utmost satisfaction of the client, this product is thoroughly checked by our diligent professionals before delivery to the client. Moreover, it is highly appreciated by the customers due to its high stability, high strength and high resistance to rust.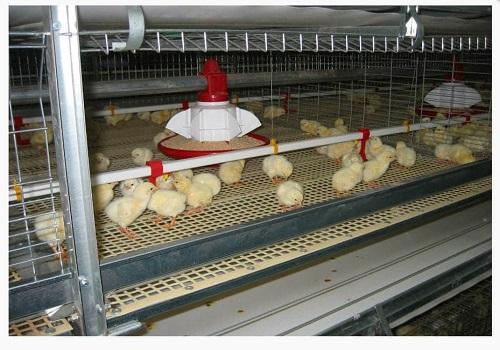 BROILER FLOOR SYSTEM
Pan Feeding
Quality System's Poultry Feeding is an evolutionary advance in delivery, house enhancement of broiler bird production. It has a unique feature of height adjustment for chick and grownup bird, It allows the pan height expandable from 2" while lying on the floor to 3.5" when lifted from the ground for the grown birds.
A simple height adjuster to decide feed level in the pan. We offer a 'Feed Controller Slide' which is useful to prevent the feeding to a specific length during the brooding periods.
The control pan is provided with limit switch to supply the feed automatically and to maintain the feed at the desired level without any interruption.
Feeder Capacity : 50 – 60 birds/pan
Watering System
Quality Systems India poultry watering expert provides range of nipple systems for broilers, layers and breeders. This wide range allows you to choose the flow rate and the nipple suitable to your poultry equipment needs. The overall quality, reliability and efficient service will guarantee you the best results.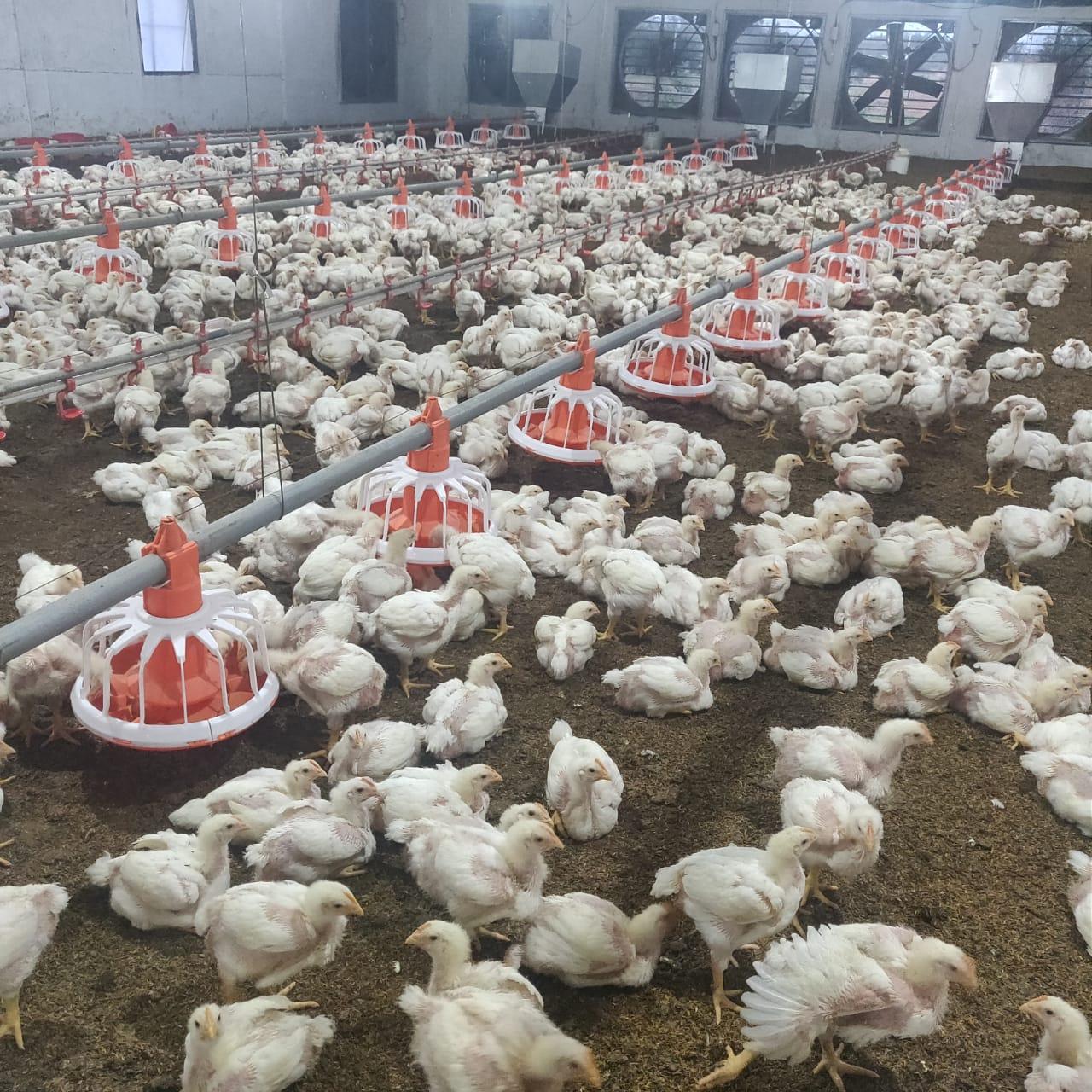 exhaust fan pad system dealers in India